The Story of Nightmare Dungeon
The Story of Nightmare Dungeon
Not all Nightmares happen while you sleep!
Nightmare Dungeon Haunted House Greenville South Carolina
——-RAIN DOESN'T STOP US——-

OPEN RAIN OR SHINE WE HAVE YOU COVERED
This is the Actual 2 story farm house when we first saw it in 2011  and since then its transformed into the Scariest Haunted Attraction  in South Carolina and you will see why once inside !!!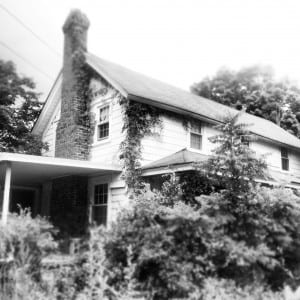 This Isn't A Ghost Story…This Is A True Story !!!
For 30+ years Scream Productions has been bringing nightmares to life.  This year is no exception.  Nightmare Dungeon will be the upstate's scariest haunted house.  With over 40 wretched horror scenes, this will be the longest nightmare experience.  Expect to be thrilled and chilled over and over again. The picture you see is the actual house.  The Nightmare Dungeon is an old 2 story farm house walk thru attraction featuring many scares and dark tight places. Located on the old Bridges Family property, this attraction features a combination of dark tunnels and maze like rooms, digital sound and motivated actors, as well as fine detail and realism. We have added lots of new props, and made many BIG changes for the 2022 season.
Second floor, scares never stop coming, filled with horror, terror, gore, screams,
The Dungeon of Lost Souls, features a labyrinth of old cells, drafty halls and a series of human experiments that have gone horribly wrong. This show includes CGI special effects, illusions, great detail and amazing actors.
Nightmare Dungeon's Mascot HotRod Takes the win at Greer Dragway's HotRod Revival 2017