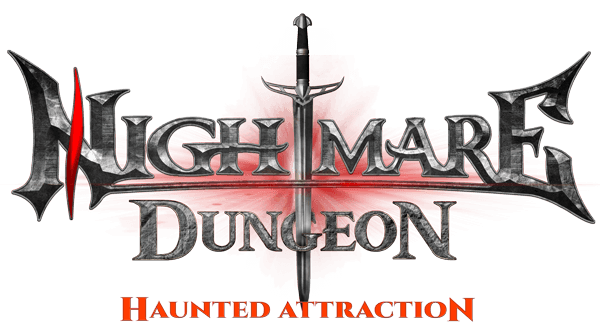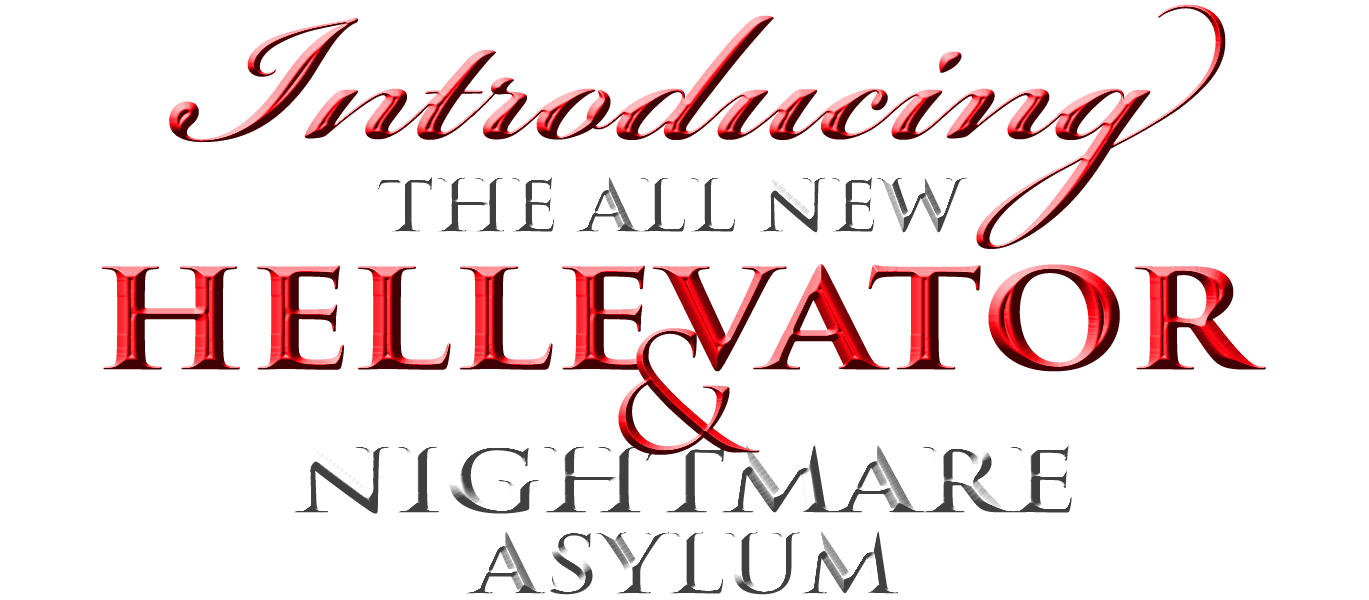 Nightmare Dungeon 2023
The All New Nightmare Dungeon 2023!
52 NIGHTS OF  TERROR!
scroll on down & read the info below
GET READY FOR
YOU CANT MISS THIS!
Attention all thrill seekers and horror enthusiasts! Nightmare Dungeon Haunted Attraction is excited to introduce our all-new spine-chilling attraction: THE HELLEVATOR! Prepare to descend 8 floors beneath the dungeon, into the heart of terror itself – the Nightmare Asylum. As the doors creak open, you'll find yourself in a labyrinth of nearly infinite hallways filled with the cells of our most deranged and dangerous prisoners. Every corner turned is a step into the unknown, an eerie journey that will have you on the edge with heart-stopping, in-your-face scares. Our team has worked tirelessly to bring you the most immersive horror experience possible. With cutting-edge CGI special effects and a bone-rattling sound experience, we promise to deliver scares that will make your blood curdle and your heart pound. It's not just about seeing the horror, but living it too… if you dare! And that's not all! Nightmare Dungeon has undergone major renovations for the 2023 season. We've redesigned everything, from our chilling interior to our brand-new sheltered entrance. And for those who need a breather before braving the asylum, we've also added comfortable seating right at the entrance. So gather your courage, grab your friends, and step into the dark abyss of the HELLEVATOR. Let the screams begin! We can't wait to give you the scare of a lifetime. See you soon at Nightmare Dungeon… if you dare! Opens at Dark until at least 11pm on weeknights and till at least 12am on Fri-Sat-Sun from Sept 15th thru Nov 5th EVERY SINGLE NIGHT and Tickets are $30 per person and can be purchased online or at the door and we never sell out! We are located at 645 Old Anderson Rd Greenville S.C. BE LOOKING FOR MORE POSTS ABOUT THIS EVENT ON FACEBOOK! and remember we are open in any kind of weather !
Be Aware There Are No Refunds On Any Tickets Sold.. SHARE SHARE SHARE!